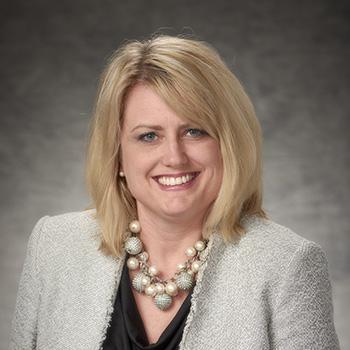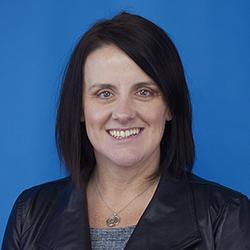 Pam Jordan and Jayme O'Renic
FEBRUARY 2019, FENTON, MO — Tacony Corporation has added two new executives to its technology team: Pam Jordan, Senior Vice President of E-commerce for the Direct to Consumer channel and Jayme O'Renic, Senior Director of E-Commerce and Digital Strategy for Nancy's Notions located in Beaver Dam, WI.
"Pam has the visionary leadership and excitement to drive digital sales and profitability, experience in managing strategic e-commerce partnerships and the ability to inspire and lead our current and future team members," said Tacony CEO, Kristi Tacony Humes.
Jordan brings almost 20 years of experience in digital marketing and e-commerce to Tacony from a variety of industries. She has implemented multichannel marketing and e-commerce strategies for companies including Anheuser-Busch Inbev, Nestlé Purina Petcare, Thomasville Furniture and New Balance. She has also consulted with Fortune 100 companies including Pepsi, Crate and Barrel, Nordstrom and Target.
O'Renic will be responsible for driving the growth of the Nancy's Notions brand through Direct to Consumer sales channels along with increasing loyalty of the Nancy's Notions consumers.
"Jayme's experience in e-commerce and new customer acquisition will be invaluable to the Nancy's Notions team," Jordan said.
She comes to Tacony from OneSpace where she served as VP, Client Strategy. Prior to that, she served as Senior Manager of Digital Marketing at Build-A-Bear.
About Tacony Corporation
Founded in 1946, Tacony Corporation is a privately held manufacturing and distribution company that provides your world with better solutions for sewing, cleaning and home. With more than 550 associates in 12 offices around the world under the leadership of CEO Kristi Tacony Humes, Tacony's mission is to create long-lasting relationships that are based on trust and feel like family. For more information, visit www.tacony.com.
About Nancy's Notions
Founded in 1979 after Nancy Zieman discovered her students shared her struggle to find quality notions and materials, Nancy's Notions began as a one-woman mail order company that grew into a multi-channel retailer serving sewing, quilting, and embroidery enthusiasts around the world. To learn more, visit nancysnotions.com.